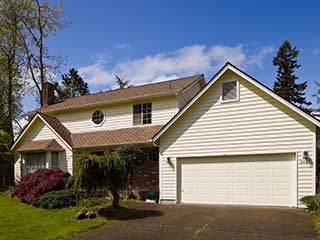 With more than a decade of experience in all things related to garage doors in California, our company offers a plethora of reliable and affordable services. We always make sure all jobs are done right the first time. Offering our customers top-notch service is of the utmost importance to us, and if you're not happy, we're not happy. We are here to cover just about anything, ranging from regular maintenance to repairing springs and openers.
What Makes Us Different?
We are a locally owned business that has been serving the community for more than a decade. With years of experience in all matters related to garage door repairs, we care about the work we do every day. All our company-employed technicians are experts in their fields, and are able to provide you with answers to all your questions.
Fast Service Every Time
We are aware that no one likes to wait too long for his or her garage door repairs. As such, we offer same-day emergency services for those situations that you need your door repaired as soon as possible. Thanks to this service, you don't have to worry about the safety of your family, as you won't have to spend even a night with a broken door.
Garage Door Services
Some of the services we offer locally include garage door repairs, opener repairs, installation of new residential doors, door maintenance services, and more. We also offer all the advice you may need when it comes to choosing a new door for your garage and answer all the questions you may have regarding the functioning of an existing door. Our wide range of different options are tailored to meet both your needs and budget.