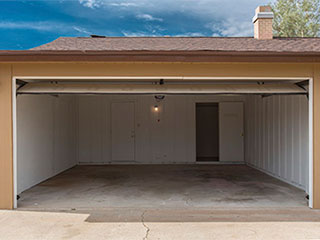 Having a squeaky garage door can certainly be annoying, but rather than worrying about the sound, you should concern yourself with the issue that causes it. Certainly, not all of these types of systems are completely silent while they operate. Most of them make at least some kind of noise. After all, the friction among all the mechanical parts, the heavy weight of the door and the springs that twist or stretch to support it are bound to result in some minimal sound. Things should make you concerned when the noise starts becoming frustrating and louder than it used to be.
Does Noise Always Bode Trouble?
Not always. Sometimes the noises coming from your door can be completely innocuous, but you wouldn't know that for a fact until you learn more about your system and inspect its various parts just to be safe. Remember that these types of mechanisms need to be lubricated at least twice a year. If you fail to do so, the friction made by their moving parts, such as their springs, for example, can start making them squeaky. If you have a professional lubricate the required parts of your system, and the squeaking sound decreases afterward, then the issue is most likely handled. The oiled components will also work better, and thus will also last longer.
What If The Noise Continues?
Well, in this case, it is natural to assume that some part of your garage door parts has gotten out of place. It's time to check the door and it's easier to start from the tiny components. When the screws, bolts and nuts are not tightened properly, they will become loose and start "jittering" around while the system operates, which could explain some of the noise you've been hearing. Be sure to tighten everything and then operate your system again. If the sound you've been hearing has stopped then you've likely solved the issue.
What If The Sound Hasn't Stopped?
Then it's time to check the bigger component.s If your garage door cable comes off the drum or the pulleys, it would make a noise while you are trying to open the door. Damaged tracks that have become dented will also produce a sort of grinding noise since the rollers won't be able to slide through them properly. If you've tried everything, and have inspected and tested every part of your system and you still haven't found the culprit, then it's time to give a professional technician a call.
Our team at Garage Door Repair Santa Monica can help. We'll thoroughly examine your system and then repair or replace any damaged part that we find. Your door will work better than ever once we're through.